How to manually add a product to the Arbor Dashboard
The Arbor Dashboard makes it easy to measure the CO2 impact of your products in a few simple steps. To manually add a product to the Dashboard and see its environmental impact, please follow the steps below.
Step 1 - Add a Product
Start by visiting app.arbor.eco, then ensure you're on the "Measure" Tab. To begin adding a product, click the "+" icon on the bottom right-hand corner of the screen.
Step 2 - Add in product information to the form fields
You will need 4 aspects of product information in order to upload a product.
Product URL (link to your product's page)

Product Title

Product Image URL* (a link to your product image) - Optional

Product Description - The material composition of the product ex. 94% cotton, 6% elastane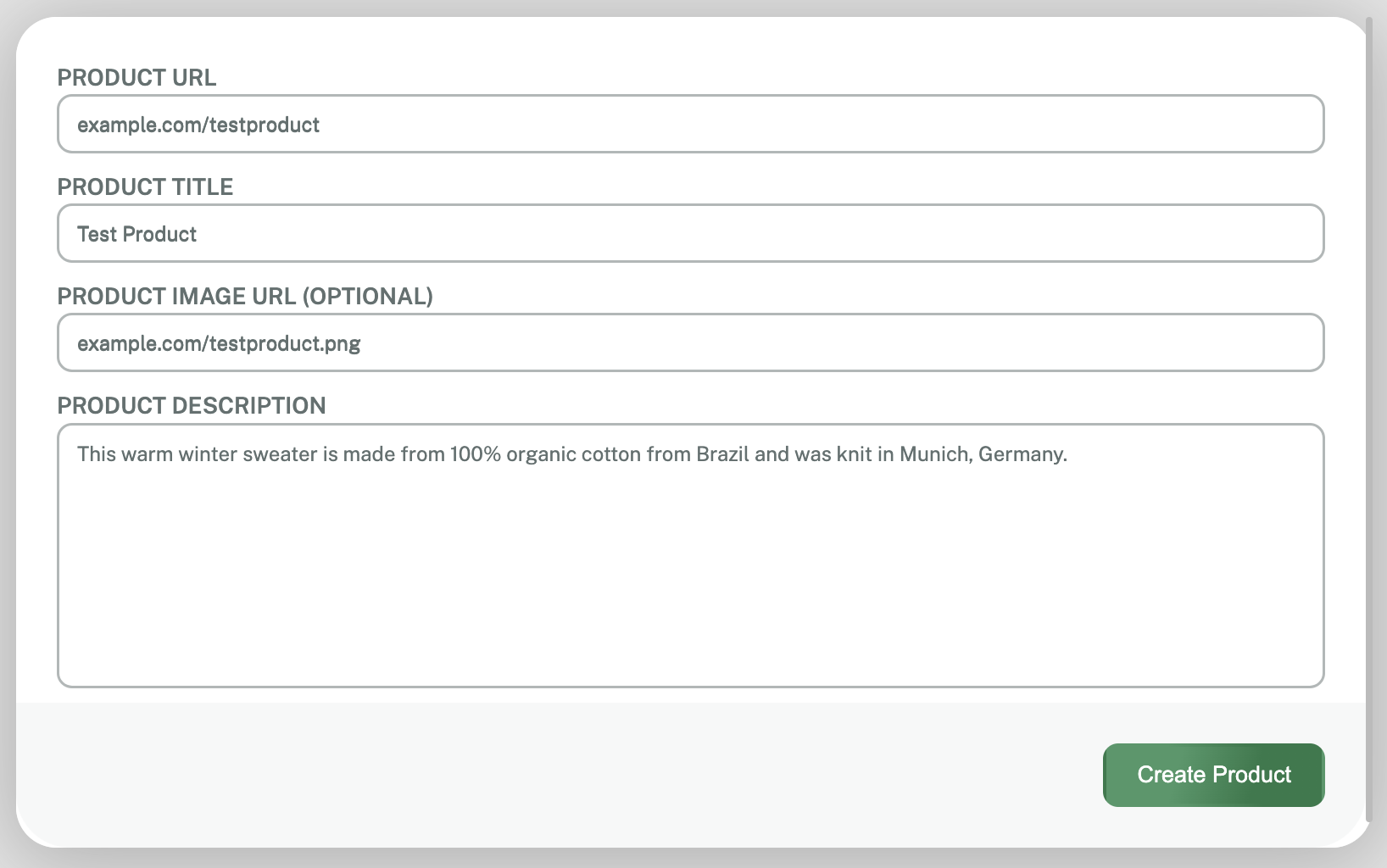 Step 3 - Click "Create Product"
Wait a few minutes, then refresh the page. You will see that your product was automatically categorized. View your products by selecting a category or by clicking "View All Products"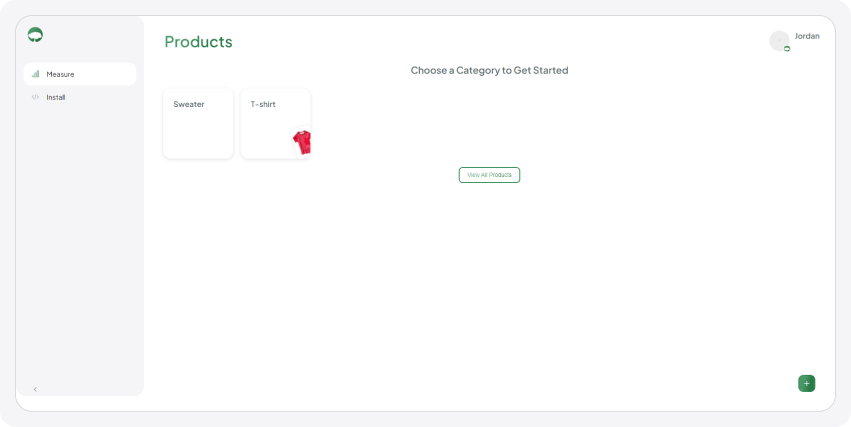 Step 4 - Review
Click on the product you have just added and make sure all information was entered correctly.
Step 5 - You're done!
You have finished adding a product to the Arbor Dashboard, now don't forget to Showcase!
Need help? support@arbor.eco