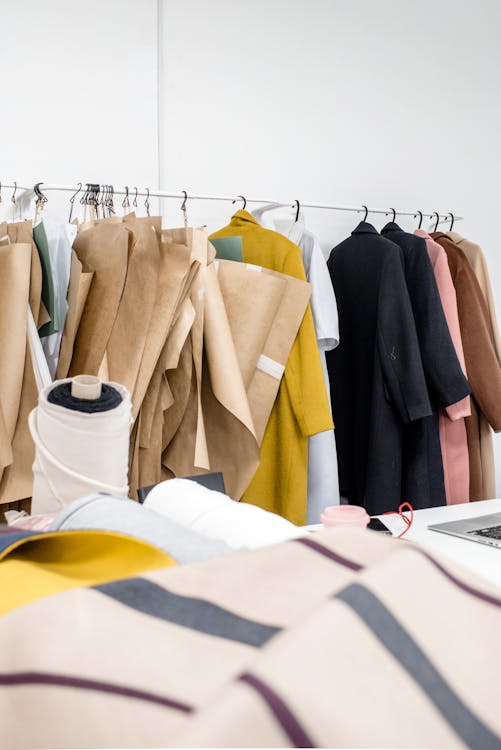 Let's start us off by defining what conscious consumption is. Conscious consumption is about approaching your everyday shopping in a more mindful way and becoming aware of how your consumption habits impact society at large. Conscious consumers are those that are intentional about their actions and are both ethically and environmentally aware.
"Some people will tell you that once you wear an outfit or take photos in it, you shouldn't be seen wearing it again, but I completely disagree… If something looks good on you why not enjoy it instead of buying into hyper-consumerism that leads to pollution." - Michelle Chavez, The Tote Project
How can you get involved?
The best place to start is in your everyday actions in what you choose to purchase. By investing in products that are made sustainably you're also positively investing in the environment and the lives of the people behind the product you're purchasing. Purchasing products sustainably, including garments, depends on transparency, accountability and longevity. But simply raising awareness on the idea of ethical consumption is your best bet to becoming a more informed shopper. There are many effective ways you can become a more conscious consumer and we're listing a few of them below.
Buy staples
A good place to start is with purchasing high quality and timeless pieces that don't go out of style (your favourite pair of blue jeans is a good start!) Investing in wardrobe staples that can be worn with various outfits will increase the amount of time you have this piece - remember loved clothes last!
Washing/Dry process
Look for the laundry symbol tags, to determine the proper care instructions for your garment including the key categories of wash, bleach, iron and dry and special conditions such as dry cleaning. Also, be mindful of dryer settings and use lower temperatures or better yet air dry on a clothesline during sunny weather. This is a great way to save energy and money without harming the environment.
Mending
A quick stitch can do wonders with mending kits becoming all the rage lately. Mending is a way of repairing clothes that have holes, strains or other signs of wear and tear into something more useful. Everything from sewing a button, to fixing a hem to reattaching a strap the potential is endless! Give your clothes a little extra love!
Sustainable materials
Swap for more eco-friendly materials such as natural, recycled or repurposed materials like dead stock fabric that reuse leftover fabrics from previous designs. Also, fabrics made from recycled plastic bottles are all the rage and slightly better than virgin synthetic fabric. Avoid using conventional cotton as it consumes too much water and is heavily sprayed with pesticides. Great sustainable materials to look for include organic cotton, hemp, linen and Tencel.
Certifications
Certifications are key as reputation is everything for a brands with many big companies being sheepish for outsourcing labour abroad and neglecting their workforce by exposing them to dangerous on-site factory conditions. So check for Fair Trade Certified, B Corp Certification, Fair For Life and Cradle to Cradle. For ethical fashion Global Training Textile Standard (GOTS) sets an environmental standard including 70% organic nature fibres for the entire supply chain. Among others OEKO-TEX tests for harmful chemical substances, Better Cotton Initiative (BCI), Bluesign, Organic Content Standard (OCS) and so much more!
Consignment
Oftentimes buying high-quality brands means you can donate your lightly used goods to nonprofits/charities or even sell them. Consignment is the resale of goods in which third-party retail stores are authorized to sell the product. These days, there are many local consignment shops offering a variety of pre-loved products from furniture to clothing - not to mention it's fun to find unique items! Best of all, they reinvest back into the local economy! Second-hand also includes clothing swaps and even clothing rental services such as Rent the Runway.
Upcycling
There are many cool ways to reuse a product and transform it into something new. Upcycling is a way to process an item to (sometimes) make it even better than the original. Take an old t-shirt for example, instead of throwing it away, you can repurpose it into a tote bag or even a face mask! Get creative by repurposing your worn out or damaged products into new things you can make use of. Pro-tip: even something as simple as mending your items can double their life and reduce carbon emissions by 24%!
Closing Thoughts
Conscious consumption is all about making mindful everyday purchasing decisions. So the next time you feel the urge to splurge on a new outfit for example, take yourself back into your closet and ask yourself if you really need it. Or better yet, ask yourself how much wear or use you'll get out of the item. Focus on falling in love with the items you already own!
Becoming a more conscious consumer is a journey, with the first step being to educate yourself on what matters to you (organic materials, supporting local etc) and shopping based on your personal sustainable values. Need an easy hack to help you with values based shopping? Arbor has you covered — discover and shop your values today.